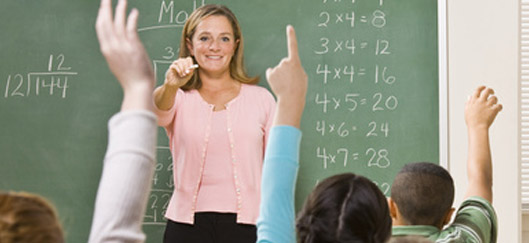 Payroll for Schools
HiTech Payroll understands the diverse needs of school payrolls and provides a single application for your Payroll and HR management. With our Free Online Payroll Reporting, you will be able to automate your payroll process.

Free Online Payroll System
We Make It Easy...
Submit your payroll via phone, fax, or online.
Our Payroll Experts will process your payroll and taxes.
You get your checks & reports delivered before check date.
Accurate Payroll Calculations:
We calculate your deductions, benefits, accruals, overtime, shift differentials, garnishments, &expense reimbursements with each pay run.
Payroll Tax Services:
We calculate your tax liabilities, submit your tax deposits, & file your returns. Our In-House TaxDept. handles taxes in all 50 States.
Direct Deposits & Paycards:
We handle your Direct Deposits via secure ACH transactions. Go paperless with 100% Direct Deposit or Paycard Enrollment, and eliminate shipping charges.
Workers Compensation Pay-As-You-Go:
Let us handle your Workers Comp. with each payroll run. This will eliminate your Down Paymentand avoid year-end audit adjustments. Eliminates hassle, and improves cash flow.
Employee Self Service:
Our HR Payroll software enables your employees to View their Check Stubs,W-2's, andEmployee Benefits Online. We will customize it with your Company Brand and Specific Requirements.
HR Support Center:
Access our huge collection of Payroll Forms & Guides designed for your use. Get help hiring &amp terminating employees with quick guides and letters that you can use.
Employee Benefits Administration:
Create an Employee Handbook and upload all your Employee Benefits & Policies for youremployees to view online.Create a Benefits Paycheck for your employees, and use the Internal Message Board to post messages to your employees.
Time & Labor Management:
We set you up with a complete Time & Attendance System that will feed directly into our payrollsoftware.Eliminate data entry with our custom Time & Attendance software.
What Our Clients Say:
My CPA recommended HiTech Payroll to do the payroll processing & tax filing for our business, and they have done an outstanding job ever since we signed up with them. They provide 100% accurate payroll & tax calculations and their customer service is great. HiTech Payroll has automated our payroll process, thus eliminating manual entries, which saves us a lot of time. Payroll for us has gone from being a burden to being a breeze!
-Sue Holloway
Integra Corp.