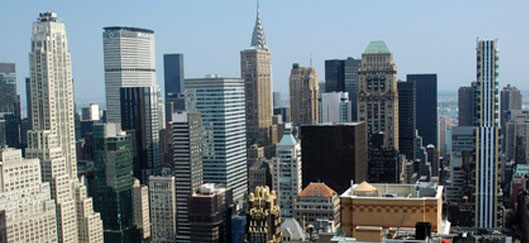 Payroll Services in New York City
HiTech Payroll, Inc. is a leading provider of Payroll Processing and Tax Filing Services in NYC. Our expertise in all aspects of payroll processing has been recognized by the best CPA's in New York.
Free Online Payroll System
We Make It Easy...
Submit your payroll via phone, fax, or online.
Our Payroll Experts will process your payroll and taxes.
You get your checks & reports delivered before check date.
Accurate Payroll Calculations:
We calculate your deductions, benefits, accruals, overtime, shift differentials, garnishments, &expense reimbursements with each pay run.
Payroll Tax Services:
We calculate your tax liabilities, submit your tax deposits, & file your returns. Our In-House TaxDept. handles taxes in all 50 States.
Direct Deposits & Paycards:
We handle your Direct Deposits via secure ACH transactions. Go paperless with 100% Direct Deposit or Paycard Enrollment, and eliminate shipping charges.
Workers Compensation Pay-As-You-Go:
Let us handle your Workers Comp. with each payroll run. This will eliminate your Down Paymentand avoid year-end audit adjustments. Eliminates hassle, and improves cash flow.
Employee Self Service:
Our HR Payroll software enables your employees to View their Check Stubs,W-2's, andEmployee Benefits Online. We will customize it with your Company Brand and Specific Requirements.
WOTC Tax Credit Service:
Your company can qualify for Tax Credits of at least $2,400.00 per new hire. We have an online or manual Employee Screening Process to enable you to get the maximum in tax credits due for your business. A typical small business with 20 new hires per year usually gets at least $35,000.00 in Tax Credits each year. Enrollment is free; so call today to speak with one of our WOTC Tax Credit Experts.
Employee Benefits Administration:
Create an Employee Handbook and upload all your Employee Benefits & Policies for youremployees to view online.Create a Benefits Paycheck for your employees, and use the Internal Message Board to post messages to your employees.
Time & Labor Management:
We set you up with a complete Time & Attendance System that will feed directly into our payrollsoftware.Eliminate data entry with our custom Time & Attendance software.
What New York Clients Say:
HiTech Payroll has done a great job for our auto dealership since we signed up with them 2 years ago.Their calculations are always accurate, and we always get our checks on time. We get great support and customer service, so whenever there is a payroll change they will follow through immediately. In fact, I have referred them to several businesses in our area as well, and they are all pleased with their expertise & service!
Plaza Auto
NYC
The Benefits of using HiTech Payroll's Online Payroll System:
Enter hours online, anywhere, anytime
Print a Pre-Finalization Report
Option to print your own checks
Run your own Real-Time Reports
Full GL Integration
Auto archive reports for 3 years
Give online access to your accountant
Employee Self Service Portal